There's a point in the world of horology at which rugged sport watches and dizzying complications meet. The Audemars Piguet Royal Oak Perpetual Calendar is that point.
When the Royal Oak made its debut in 1972, it was a time-only sport watch in stainless steel, the very first to house a meticulously finished movement inside a well-detailed steel case. It is widely credited with being the first luxury steel watch, in fact. Until then, Audemars Piguet was known for making dressy perpetual calendars, chronographs, and minute repeaters, almost always in gold and other precious metals.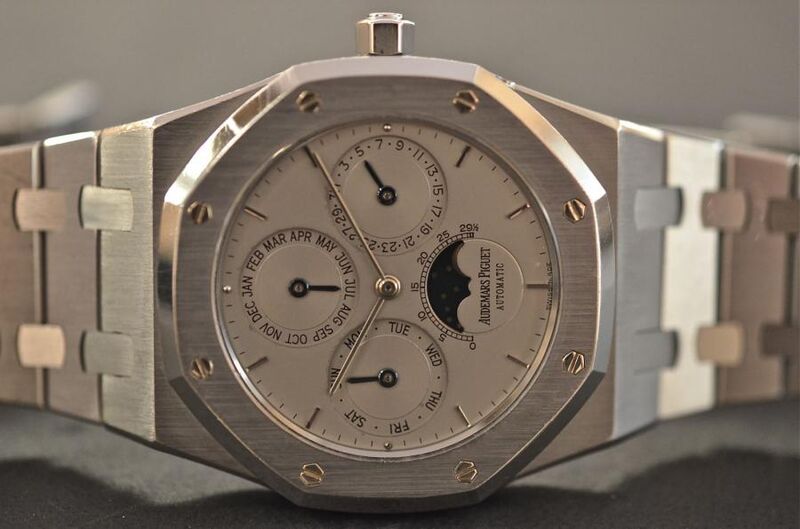 Sales were down and the company was in a rough spot, so it took a gamble that would pay off handsomely. The Royal Oak became an icon, sending shockwaves through the watch industry. More recently, it has become one of the most widely seen watches on the wrists of celebrities and athletes around the world.
Eventually, Audemars Piguet would build on the Royal Oak, adding complications and features to the octagonal case with signature screws around the bezel, usually keeping the integrated bracelet in the mix, too. (Versions are available on leather straps, but the bracelet is as important as any other part of the Royal Oak, if you ask me.)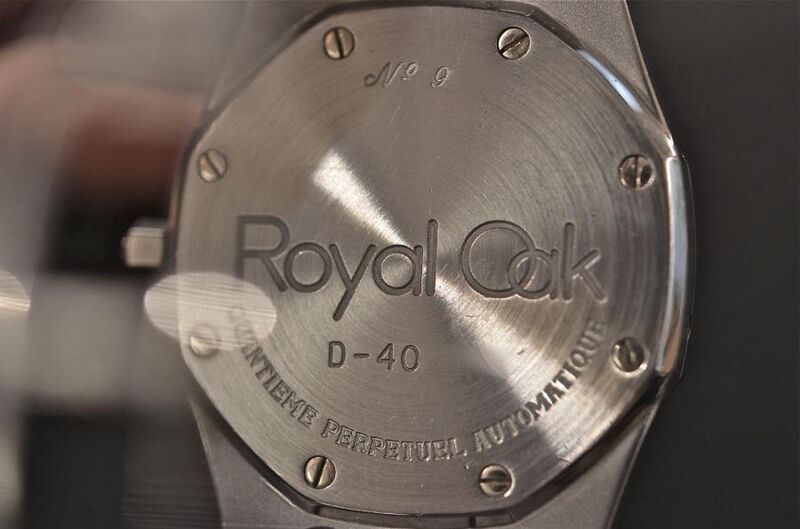 This Audemars Piguet Royal Oak Perpetual Calendar for sale from an Italian broker, is one of our most favored versions of this watch. It dates to the 1990s (reference 25654, for the nerds out there), so it's not technically vintage, but it looks and feels more like a vintage watch than you'd expect. The silver dial has a soft texture, instead of the waffling you usually see on the Royal Oak, making it a little more elegant. The slim hands are easy to read, while unobtrusive. There's also no leap-year indicator, further cleaning up what can sometimes be a cluttered type of watch. At 36 millimeters across, it's smallish by today's standards, and the slim case and comfortable bracelet make it wear like a dream.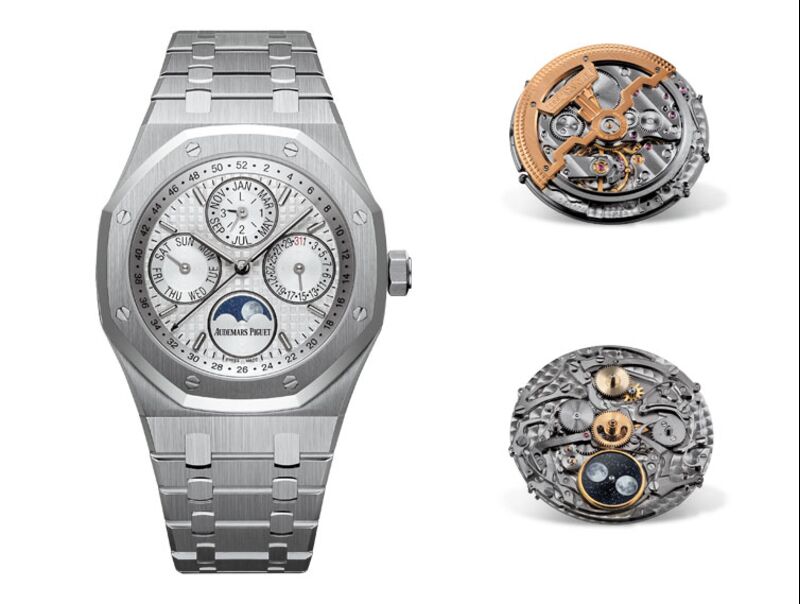 Audemars Piguet just came out with a new Royal Oak Perpetual Calendar that's pretty awesome, too. The case is a little larger, at 41mm, and the caliber 5134 movement inside is larger than its predecessor as well. The movement is crazy thin for a perpetual: only 4.31mm. Overall, it's a great reincarnation of the Royal Oak Perpetual, though I wish there weren't the 52-week counter around the edge of the dial, with a full-length hand. It clutters up the dial with a piece of information no one realistically needs at a glance. The watch is available in both stainless steel ($60,900) and red gold ($95,700), although I think this is a watch at its best in the more rugged, understated steel.